California State Police March 15 1887- July 11 1995 "Dedicated To Service".
This Site Dedicated To The Members Of The Former California State Police.

ARE YOU A MEMBER?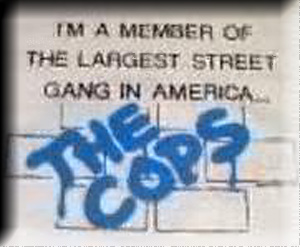 CHECK YOUR PERS ACCOUNT
Public Employee's Retirement System

GET THE NEWS
KCRAChannel.com - LA Times.com - San Francisco Chronicle - Fox News.com - Sacramento Bee

FIND IT FAST WITH
* MAPQUEST * THE YELLOW PAGES.* THE WHITE PAGES.
Merriam-Webster Dictionary/Thesaurus.


If you were trying to access the California Highway Patrol official web site, copy & paste this link into your web browser and hit enter..
http://www.chp.ca.gov